2012
A Fantastic Starbucks Customer Experience Story
Spin Sucks
OCTOBER 30, 2012
I have a great story to tell you. It's one of fantastic customer service from a brand we all know and love: Starbucks. Most of you know I had a craaaaazy summer. I was on the road for 25 weeks straight. To say I was exhausted is putting it mildly. always get a tall, nonfat latte. But one particular morning in June, after a few weeks of crazy travel, I asked him to upsize me to a grande.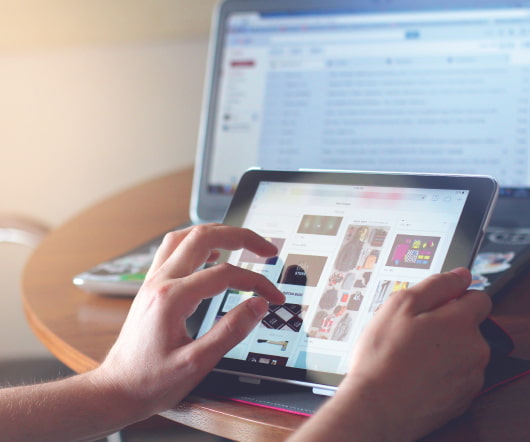 5 Ways that Social Media Impacts SEO
Adam Sherk
AUGUST 21, 2012
I was invited to contribute a column to an upcoming social media guidebook from Media Industry Newsletter and Folio. thought I'd share it here along with some links to additional resources. It is intended to be a general overview for publishers. Hopefully you'll find it useful. How does social media activity impact search engine optimization? Annotations in the Search Results.
Twitter Shifts Position: Now Claims PeopleBrowsr Suit Is A Federal Antitrust Case
The Realtime Report
DECEMBER 5, 2012
Last week, PeopleBrowsr, a social analytics company,  won a temporary restraining order preventing Twitter from terminating its long-standing access to the full firehose.  At the time, Twitter said that it would vigorously defend itself based on "Contract 101″ arguments, claiming that its agreement with PeopleBrowsr gave the platform every right to terminate access.
Why 84% of Your Facebook Fans are Lurkers
Ari Herzog
APRIL 18, 2012
How many times has your social media consultant, the local chamber of commerce, a conference presentation, and your favorite blog encouraged you to create a Facebook fan page? "It's the largest social networking site, and you'd be crazy to ignore it!" " someone cries out to you. "You can reach 800 million people with a single update!" " urges another.
The Content Marketing Survival Guide: How to Navigate the Wilds of Social Media
Advertisement
Use this guide to inspire your creativity and ignite more successful and sustainable social media conversations.
Social Media
More Trending