Wed.May 23, 2012
Social Media to Replace Traditional Media Says CEO Study
Spin Sucks
MAY 23, 2012
Four years ago, I was invited to do my very first webinar. It was for Vistage and it launched my speaking career. I'll never forget the very fist speaking engagement I did for them. It was in Washington, D.C. I was 30 minutes late to the meeting because I got lost and traffic was worse than I expected. Then, when I arrived, they didn't have a projector or screen. And you know what?
Social Business Intelligence: Wisdom from the Outside-In
Buzz Marketing for Technology
MAY 23, 2012
When interpreted via a sensible methodology, data becomes intelligence.  When viewed through the lens of real consumer behavior, intelligence becomes wisdom.  In traditional research, companies elicit feedback through periodic surveys and then enhance their findings through focus groups. Both have inherent limitations.  Classic Business Intelligence yields data from the inside out.
Can We Wait 3 to 5 Years for Change?
SocialFish
MAY 23, 2012
McKinsey Quarterly has an interesting article about the adoption of social technologies in business (you have to create a free account to read the whole thing). This is obviously a core theme in Humanize. 35% said that the boundaries between customers, employees, and vendors were going to blur. About the same percentage felt that hierarchies were going to flatten and teams would self-organize.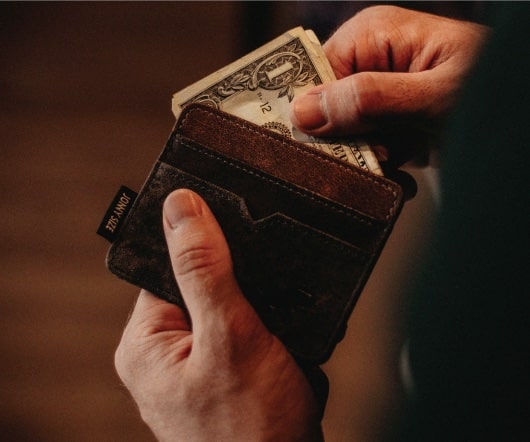 Building Trust Behind a Company's Social Media Account
Spin Sucks
MAY 23, 2012
Today's guest post is written by Mat Powers. . We never really think about who is behind the social media accounts of our favorite companies. It's not as if the real Old Spice guy is sending out tweets…. Collegiate athletes do more than play basketball, they also learn math and kissing techniques that can't be found in the private sector". Nope.". "A new pad device was just announced.
The Content Marketing Survival Guide: How to Navigate the Wilds of Social Media
Advertisement
Use this guide to inspire your creativity and ignite more successful and sustainable social media conversations.
Social Media
More Trending