Mon.Mar 26, 2012
Generation Y – Reinventing the Way We Communicate
SocialFish
MARCH 26, 2012
Whether our predecessors (or even us!) like it or not, this method of communication is no longer a trend, but a solid means of interaction. Quick Facts: Generation-Y spends at least three hours online each day (this doesn't include time on our smartphones…yikes). We are extremely adaptable. Webinars are a prime example of a missed opportunity. Offering Mobile E-Blasts and Web Events.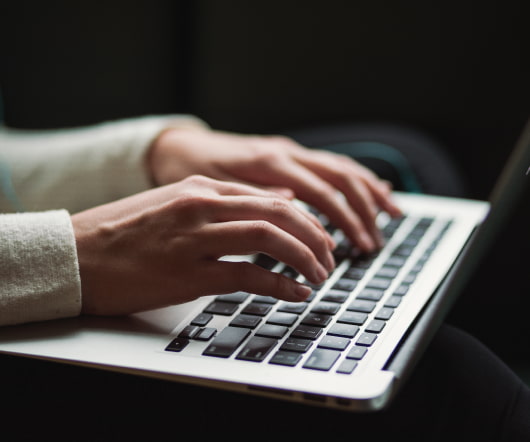 Think Before You Tweet
Jason Yormark
MARCH 26, 2012
It never ceases to amaze me how many people (mainly professional athletes and celebrities), communicate on social media platforms so carelessly.  I think it's great that many of these folks are using these channels to connect with their fans and provide glimpses into their professional lives. However do these folks not realize the power of their words when they reach so many? Take the latest case. Antonio Cromartie of the New York Jets tweets when learned of landing Tim Tebow: We don't need Tebow. We sell out every home game let him go to Jacksonville Tampa or Miami. Social Media
Apple Should Not Buy Twitter
Spin Sucks
MARCH 26, 2012
I was just reading a GigaOm article titled, " Should Apple Buy Twitter? " It likely comes as no surprise to you that I'm shocked Twitter is still around. While I love it and spend a good amount of time on it, I have no idea how they're surviving. Yes, they were just valued at $9 billion. Yes, they have tons of funding. Did we not learn our lesson in the dot com bubble?
Facebook Privacy & Employers: 5 Must-Reads
Firebelly
MARCH 26, 2012
Here are 5 must-reads related to Facebook privacy and employers that we don't want you to miss. Facebook Privacy Debate a Passionate One. By Christina DesMarais Employers who ask job applicants for the passwords they use to log in to Facebook are going overboard. Such a practice is being condemned, and rightfully so. The Great Facebook-Employee Password Nonissue. Holder Jr.
The Content Marketing Survival Guide: How to Navigate the Wilds of Social Media
Advertisement
Use this guide to inspire your creativity and ignite more successful and sustainable social media conversations.
Social Media
More Trending