Content management systems
Syndication
Related Topics
Become a Content Marketing Fox
Spin Sucks
JUNE 17, 2015
By  Michael Gerard According to a survey by Curata , more than three quarters of content marketers plan to boost their content marketing investment in the coming year. We have a name for content marketers that are the most savvy with their content marketing budgets: FOXES. However, a third of content marketers have never completed a content audit.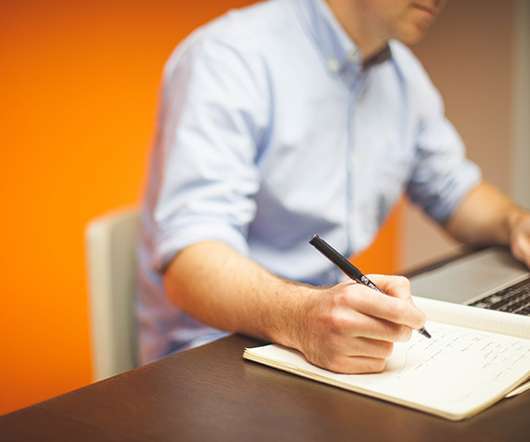 Five Reasons Why I Love Wordpress
Firebelly
OCTOBER 23, 2009
Main | Stop tweeting about the # of followers you have » October 23, 2009 Five Reasons Why I Love Wordpress WordPress was originally made as a blog publishing application but has now evolved into a huge content management system (CMS). These are what turn the basic blog program into a full content management system. Essentially, the WordPress theme system is a way to skin your website. Digitalia | Indianapolis Social Media Marketing « You can't fight the power of video. It's bigger than all of us. This is a very big misconception.
101 Marketing Tools and Technology Tips for 2017
Razor Social
JANUARY 26, 2017
Use a social media management tool. Social media management tools can help you streamline all your day to day activity on social media. Ideally, you'll find a tool that allows you to manage all your social accounts from a single dashboard. Optimize your website content for sharing on social media. Automate sharing of evergreen content. Implement content upgrades.
5 Ways to Build Online Authority Using Content Marketing - A Guest Post By Paul Chaney
Diva Marketing Blog
MAY 20, 2016
Ways to Build Online Authority Using Content Marketing. One of the best ways to establish your online authority is through the use of content marketing. Create Content in the Form of a Blog. And one of the best ways to create such content is through a blog. Most website content management systems incorporate a blog component. About Paul Chaney.
Marketing via Aggregation, Filtering and Curation – Tools and Resources
Aggregage
JANUARY 31, 2011
Great picture and post on the Information Overload Paradox : The post talks about the issue of overload: I can certainly consume more content than I could two decades ago, but no matter how much content is available, I can't consume much more. And relative to the sheer volume of content available to me, I'm actually consuming a smaller percentage every day. Finding Content.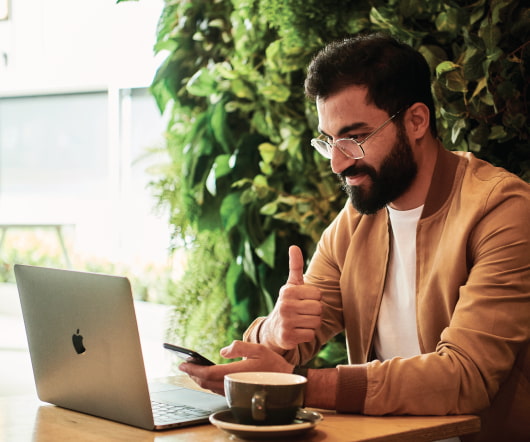 Brand Monitoring, Social Analytics, Social Insights
www.web-strategist.com
OCTOBER 3, 2010
More customers, buyers, and consumers are creating content everywhere they go. They don't want to end up being trilobites and have become part of a larger system:  Recent acquisitions include Scoutlabs+Lithium(community), Filtrbox+Jive(Community), Techrigy+Alterian(WCM) and others. Social data is overwhelming. Social Analytics Intelligent. Derive meaning what social data means.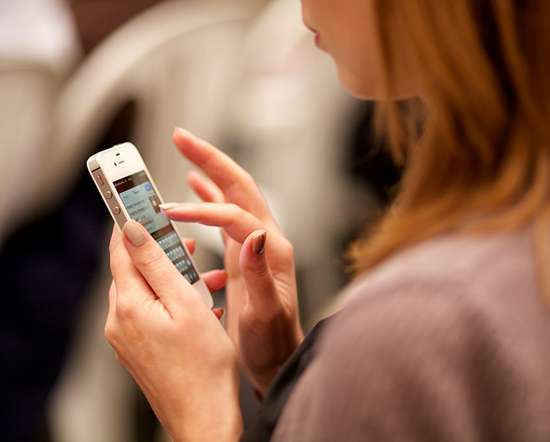 Integrate Social Networks with your Corporate Website with 'Social Sign On'
www.web-strategist.com
OCTOBER 1, 2010
Managing these multiple login systems from all these social networks is cumbersome due to changing APIs, protocols. More accurate contextual information as first time users information can be used to match relevant content, media, products, and even advertisements. Single Sign On systems don't go away they simple aggregate this new level of data. Expect more now.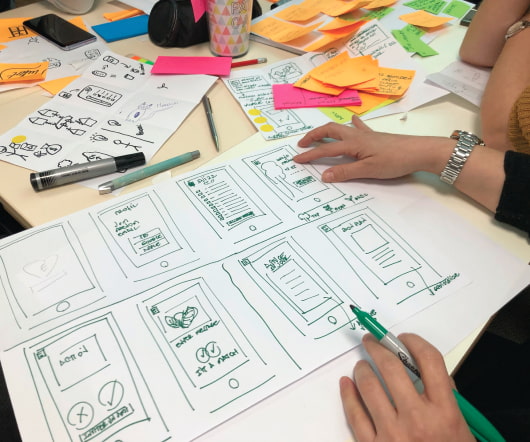 How to SEO Your Blog Post Series
ProBlogger
MAY 22, 2012
Another great time to use series is if you find a group of posts on your site that have similar content with overlapping keywords. Under these circumstances it would be beneficial to rework your content into a series and allow it to build upon itself. Pagination is easy in WordPress, and there are probably some short codes for the other content management systems that will make it easy to implement in those as well. nextpage-->] wherever you want to break the content up into separate pages or parts. Writing Content SEO series SEOThe solution?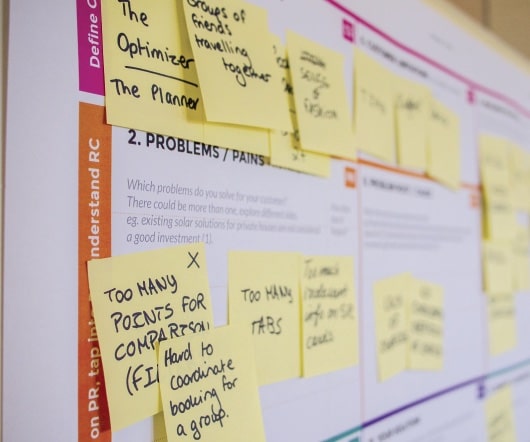 50 Ways to use Social Media, listed by Objective « Web Strategy by Jeremiah Owyang | Social Media, Web Marketing
www.web-strategist.com
MAY 13, 2009
Collectual these folks own social media budgets: LIST [link] in reply to spicedawg56 1 week ago « Community Platform Pricing for New Clients Scorecard: Should Startups Have Community Managers? Couple your email newsletter content with additional website content on a blog for improved commenting. Try out a short series of audio podcasts or video podcasts as content marketing and see how they draw. Practice delivering quality content on your blogs, such that customers feel educated / equipped / informed. Consider the value of hiring a community manager.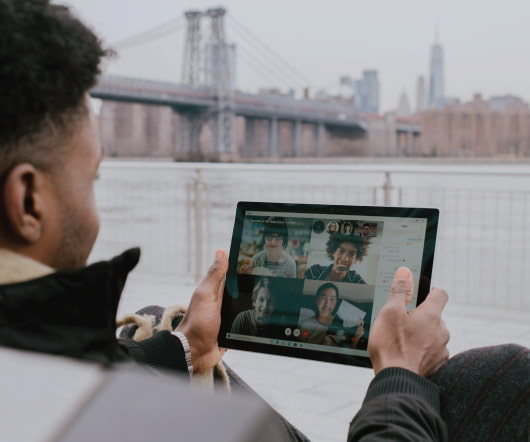 Social Media From A to Z: A Glossary
Pamorama
JUNE 30, 2010
These providers allow other Web sites to incorporate the blog's "syndicated headline or headline-and-short-summary feeds under various usage agreements. Atom and other Web syndication formats like RSS are now used for many purposes, including journalism, marketing, bug-reports, or any other activity involving periodic updates or publications. But never fear! site (e.g.
Content Curation on Steroids
gillin.com
JULY 29, 2010
In the process, it's creating some compelling new ways to derive value from content. Content curation is about filtering the stuff that people really need from out of all the noise around it. CIThread scours the Web for relevant content, much like a search engine does. As those decisions are made, the engine analyzes the content to identify patterns. world. Shhhhh!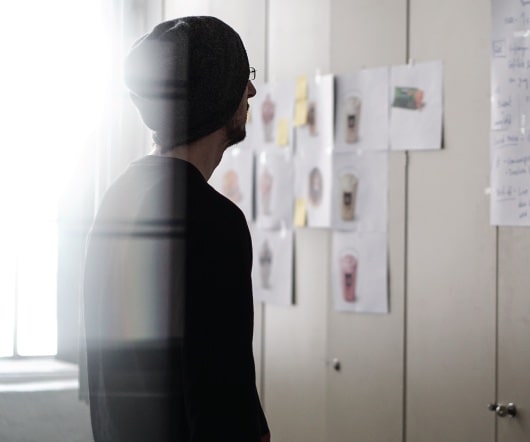 The Most Common Causes of Duplicate Content on News Media Sites
Adam Sherk
OCTOBER 8, 2009
Home About Contact PR Publishing SEO Social Media Subscribe Adam Sherk The Most Common Causes of Duplicate Content on News Media Sites by Adam Sherk on October 8, 2009 Although search engines keep improving on their ability to deal with duplicate content, this continues to be one of the main SEO issues facing news and content sites. Even when the engines do a reasonable job of filtering out duplicates in their results, sites are essentially shooting themselves in the foot by splitting internal and inbound links to a particular piece of content across multiple URLs.
10 Quotes on the Apple iPad and the Business of News
Adam Sherk
JANUARY 28, 2010
"The future of news is about distributing content as widely as possible and monetising not just content but relationships. handful of very large publishers, like the NYT, may be able to scrap together some compelling content on a regular basis. The question, then, is whether newspaper publishers will do any better at monetizing mobile advertising than they have online.