Sat.Mar 24, 2012 - Fri.Mar 30, 2012
Pinterest Revises Their Terms Of Use…But Are The Changes Enough?
SocMed Sean
MARCH 24, 2012
I have had a LOT of feedback about my article about why I deleted by pinboards because of Pinterest's Terms of Use. Everything from fear to curiosity to anger. In case you haven't read my earlier articles, I'm actually very impressed with Pinterest and their approach to social sharing. So I don't want anyone to get the idea that I'm a Pinterest-hater. I'm not.
Generation Y – Reinventing the Way We Communicate
SocialFish
MARCH 26, 2012
Whether our predecessors (or even us!) like it or not, this method of communication is no longer a trend, but a solid means of interaction. Quick Facts: Generation-Y spends at least three hours online each day (this doesn't include time on our smartphones…yikes). We are extremely adaptable. Webinars are a prime example of a missed opportunity. Offering Mobile E-Blasts and Web Events.
Why Your CEO Should Be Active On Social Media [Study]
Mindjumpers
MARCH 28, 2012
Tweet. One of the basic steps for brands to take on social media is to enhance brand awareness by focusing on spokesperson visibility. Lots of brands encourage their CEOs and CMOs to join Twitter with their individual profiles and talk about the company from an insider perspective. Brands like Intel already have their executives from different verticals on board on Twitter.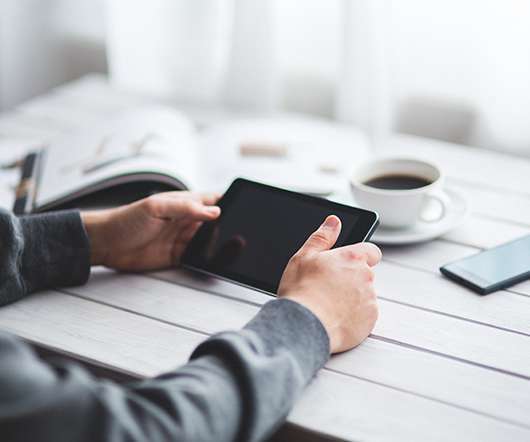 Seven Principles to Building an Online Reputation
Spin Sucks
MARCH 29, 2012
Today I'm speaking at re:think in Oslo, Norway (more on the city later). The conference organizer, Arnt Eriksen , asked me to consider speaking on something that is near and dear to my heart, but a topic I hadn't yet created a presentation around. The topic? Principles of Building an Online Reputation. Therefore I give you the seven principles to building an online reputation.
A World Gone Social
Advertisement
Learn how companies must adapt to survive.
More Trending