Sat.Mar 03, 2012 - Fri.Mar 09, 2012
Five Ways to Measure Social Media Efforts
Spin Sucks
MARCH 8, 2012
A couple of weeks ago, I was standing in line at security in the Ft. Lauderdale airport. I was fascinated at the three and a half hour line (which I thankfully didn't have to go through) and commented on it to the guy standing behind me. We started to talk and he asked me what I was doing in Florida. He asked if that included social media. said, "Yeah. " They are a dime a dozen.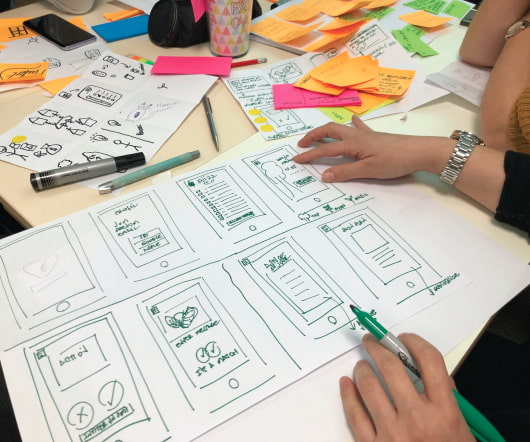 8 Social Media Questions Publishers Should Be Asking Themselves
Adam Sherk
MARCH 8, 2012
For most publishers social media has earned itself a prominent seat at the audience development table. However many still face issues with strategy, execution and incorporating social into a cohesive program. This week I took part in an OPA Social Media Day panel on social media for audience development with Lisa Brewer from Time Inc. and Sasha Koren from The New York Times. AddThis). Social Medi
Social Tip: Organizing Photos In The New Facebook Timeline
SocMed Sean
MARCH 6, 2012
With the rollout of the new Facebook timeline to most users, there has been a lot of confusion about how you used to do things in Facebook and how you do them now. For me, one of the most confusing has been the organization of photos. Because I upload a lot of photos to Facebook from my phone, every photo lands in my "Mobile Uploads" folder (also known as an album) by default. Cheers!
Where does content fit in Facebook's new marketing model?
Dave Fleet
MARCH 5, 2012
While marketers everywhere seem to be focused on Facebook Timelines for brands, the latest changes to Facebook's advertising model represent just as significant a change for brands – if not even more so. How so, you ask? Let's start by. marketer's journey on Facebook: from engagement to advertising. Facebook has a saying that, "this journey is 1% finished."
The Content Marketing Survival Guide: How to Navigate the Wilds of Social Media
Advertisement
Use this guide to inspire your creativity and ignite more successful and sustainable social media conversations.
Social Media
More Trending