Sat.Apr 16, 2011 - Fri.Apr 22, 2011
The 12 Traits of Managers and of Leaders
Spin Sucks
APRIL 18, 2011
This first ran on HMA Time , the blog for the agency where my dear friend, Abbie Fink , is a partner. If you saw it there first, you can skip to the comments today. That's the good stuff anyway! remember being a young whippersnapper in the big agency world (come on; it wasn't THAT long ago!). could not wait until someone gave me a chance to manage others. failed. Miserably.
Grateful Dead Facebook Page: Great Use of Interactive Content
Adam Sherk
APRIL 20, 2011
Thanks to Marketing Lessons from the Grateful Dead we know that the band's approach over the years offers useful insights for marketers. But how is the organization itself doing with social media today? Based on a current promotion on the Grateful Dead Facebook page I'd say they're doing great. Best of all, a live track from each date is streamed right from the tab. Social Media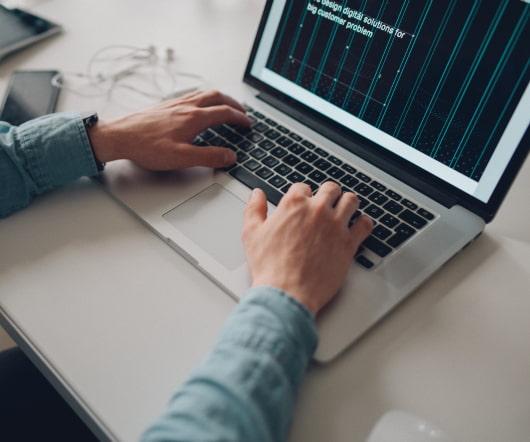 The Dirty Dozen Top 12 Social Media Mistakes to Avoid
Webbiquity SMM
APRIL 19, 2011
There have been numerous posts written about the pitfalls of social media marketing (including helpful pieces from Online Social Networking , Sysomos , and  one I wrote for HubSpot ). But the list below is a summary of the most common mistakes based on both my client experience and research for this recent presentation: How to Achieve B2B Social Media Success. Failing to LISTEN. It will backfire.
Social Networks: Winners and Losers [Infographic]
Pamorama
APRIL 17, 2011
Here in the U.S., the big kid on the social media block is Facebook. But a look at social networks around the world shows that there are many platforms competing for niche markets. This informative infographic from Ignite Social Media offers some interesting statistics. It shows the rising stars and the fading lights of social media, as well as stats about what kinds of people are using which apps.
The Content Marketing Survival Guide: How to Navigate the Wilds of Social Media
Advertisement
Use this guide to inspire your creativity and ignite more successful and sustainable social media conversations.
Social Media
More Trending