Thu.Jul 28, 2011
Mom & Pop Need Your Social Media Help
Jason Yormark
JULY 28, 2011
I've been back home the past week or so in Chicago visiting family and friends. It's always great to get back and visit, eat the great food, and feel some actual summer heat. Seattle has been failing in delivering any sort of summer so far. Now we're not talking major businesses, here, but opportunity is opportunity.  The latter simply isn't true.  Maybe that's you?
Managing Social Media Fatigue
Spin Sucks
JULY 28, 2011
It's Facebook question of the week time (clap, clap, clap!). And this week the topic is going to look eerliy similar to last week. You see, my dear friend Marijean Jaggers called me out in the comments of last week's video. She said I didn't really answer the social media fatigue question and asked me to consider revisiting it. Consider it I did. Oh shoot. Sorry momma!
Crowdsourcing for Organizations
SocialFish
JULY 28, 2011
This is a guest post by Aliza Sherman,  whose new book, The Complete Idiot's Guide to Crowdsourcing , is a basic primer about the concepts, processes, and techniques of crowdsourcing.   Get the book here. Aliza is a "web pioneer and social media innovator. She cofounded Conversify, an early social media marketing agency, and founded Cybergrrl, Inc., Crowdsourcing is one of those ways.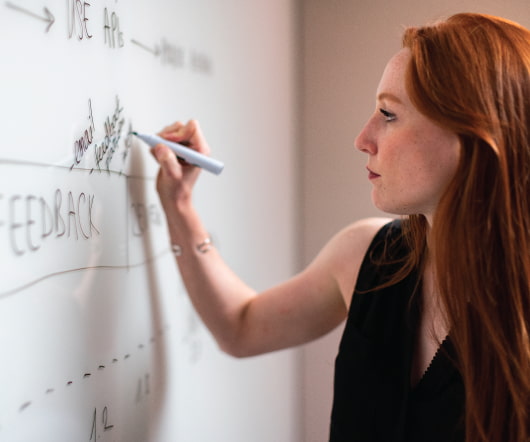 5 metrics to track on Twitter
Akamai Marketing
JULY 28, 2011
It happened again this weekend. Over mimosas and a lovely chat. Laser focused and sincere the question came: "How many followers should I have on Twitter? Ahh, yes. It's still a common question, mostly I believe, because its the easiest to measure, its a number you can view at a glance.  I get this question a lot. My answer is always the same: "It depends on your goals. Generally speaking, I'd say the more important question is, how many people are sharing and discussing your info? But is number of users the best metric to track? Increased brand value?
Social Media Automation 101
Advertisement
Social Media
More Trending