Tue.May 01, 2012
The Web Is Dead! Long Live Smartphones!
Spin Sucks
MAY 1, 2012
The sky is falling! The sky is falling! The web is dead! guess all those business owners who've told me all these years that their customer doesn't use the web were right. really hate being wrong. It rarely happens. Yet here we are. What What are we going to do? discovered this disturbing news as I've been reading about the Facebook purchase of Instagram. The web is just dead.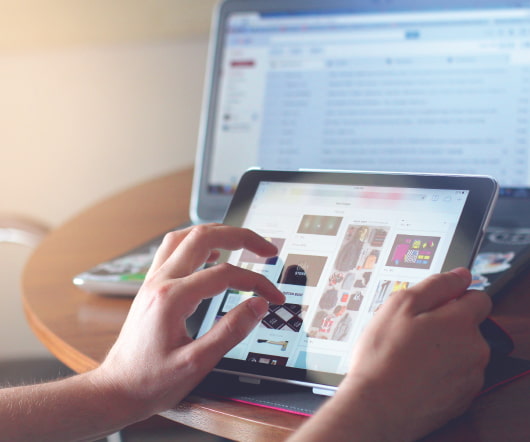 SEO Metrics for Publishers: How are You Tracking and Measuring Success?
Adam Sherk
MAY 1, 2012
Your sites have been audited, improvements have been made and there is more to come in the road map. The technical, editorial and marketing teams are trained in SEO best practices and are integrating them into the daily workflow. Sounds good, but are your efforts working? That's where tracking and measurement comes in. Primary Success Metrics. Pageviews, time on site, bounce rate, etc.
How to Make Your Facebook Ads Convert
Techipedia: Tamar Weinberg
MAY 1, 2012
This is a guest post from Craig Robinson. Getting proper return on investment for Facebook advertising can be tricky. First, you need to create an ad that attracts clicks, which usually is the easy part, and then you need a decent percentage of the people clicking through to be potential customers.  The last thing is a bit harder to control but has a huge impact on the end result. Like this post?
Good Or Bad – You Must Engage With Your Customers Through Social Media
SocMed Sean
MAY 1, 2012
Today's post comes from Laura Clarke,a blogger and lover of all things social media. Laura currently works on behalf of Sentiment Metrics, a leading provider of social media management software. appreciate Laura sharing her thoughts/experiences with customer engagement via social media channels! Never has social media been such a brilliant marketing and customer relation tool. Cheers!
Social Media Automation 101
Advertisement
More Trending