Tue.Apr 10, 2012
MLB Teams on Twitter and Facebook: Two-Year Growth Rates
Adam Sherk
APRIL 10, 2012
With a new baseball season underway I thought I'd check in on the 30 MLB teams on Twitter and Facebook. Which teams are seeing the most growth? have not done a sports team comparison post in quite a while, mainly because the figures quickly become outdated and total reach is not all that important to look at. MLB Teams on Twitter. First the teams' official Twitter profiles. 4/5/10 Two-Year.
By the Numbers…Where Social Media is Today
Spin Sucks
APRIL 10, 2012
I'm on a plane again, which means I have takeoff and landing time to catch up on reading. In the bundle I packed with me this trip is the April issue of Inc. you're welcome, Margie …now you don't have to read this one either). In the " Crunching the Numbers " section, they take a look at how many of us use Google to find local businesses. Use of video. Google+.
How to Buy a Website
Techipedia: Tamar Weinberg
APRIL 10, 2012
This is a guest post from Andrew Knibbe, Marketing Manager at Flippa. Scroll down for a special offer from Flippa! Patrick Meninga's post  a few weeks back mentioned his experiences in building and ultimately selling his website. Apart from a great how-to on starting up a site, it highlights the growing trend to buying websites rather than starting from scratch. Why Buy? Where to Buy.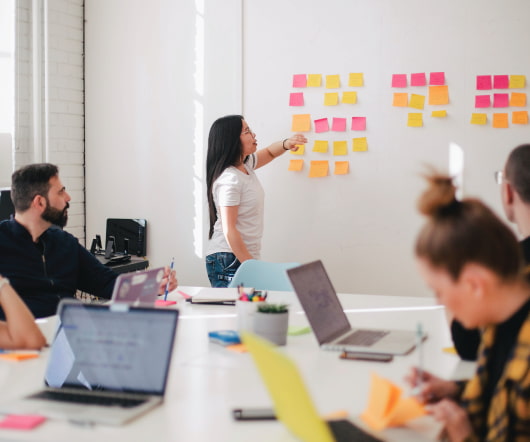 Seven Tips for Preparing for a Broadcast Interview
Spin Sucks
APRIL 10, 2012
You Want Me? Not My Client? Today's guest post is written by Allen Mireles. Last month I was interviewed on a CBS affiliate's public affairs program about the viral success of the Kony 2012 video. According to the Wall Street Journal , The Kony 2012 video has set the mark as the fastest spreading viral video ever. But we may not be prepared to do the interviews ourselves.
The Content Marketing Survival Guide: How to Navigate the Wilds of Social Media
Advertisement
Use this guide to inspire your creativity and ignite more successful and sustainable social media conversations.
More Trending