Mon.Feb 27, 2012
Change Your Culture to Invite Social Media Use
Spin Sucks
FEBRUARY 27, 2012
Last week, we talked about social media use at work. wrote it about first for my weekly column in Crain's , the Chicago business journal because so many of the audience members when I speak are now shifting and asking, "How do I get my employees to use social media for work?" You see, most people who read Spin Sucks are PR and marketing professionals. Executives, shame on you!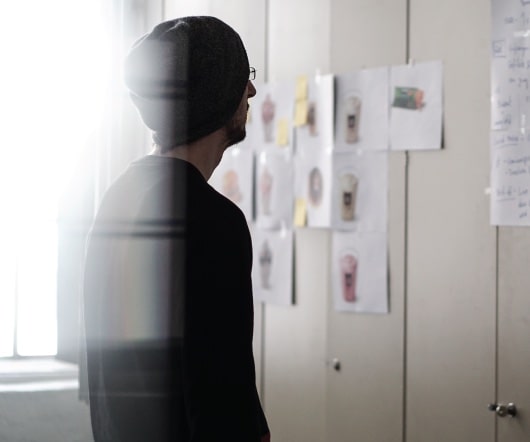 Do You Make The Most Of Your Opportunities?
Jason Yormark
FEBRUARY 27, 2012
It can be amazing where and when inspiration can strike. Most times you never see it coming. For me this past weekend, I was fortunate to experience it with my own son at his last basketball game. Basketball is my son's secondary sport if you will, so he's more of a middle of the pack kid when it comes to his skill level and experience. The season had its fair share of challenges between an agressive, loud coach, a team full of the smallest and most inexperienced kids, and frustrating losses. In addition to being incredibly proud of my son, I tried to make sense of what I saw.
Social Business Trends and Next-Gen Ecosystems
SocialFish
FEBRUARY 27, 2012
We're at  AUDC for most of this week; so in the meantime, here's a heady slide deck by Dion Hinchcliffe of the Dachis Group, giving his closing keynote at the Enterprise 2.0 Summit (apparently not the same as the Enterprise 2.o Enjoy. Enterprise 2.0 Summit 2012 Closing Keynote – Next-Generation Ecosystems And its Key Success Factors. View more presentations from Dion Hinchcliffe.
Monday – Four Ways To Become Indispensable
Spin Sucks
FEBRUARY 27, 2012
Today's guest post is written by Eric Wittke. . My first major dose of career advice wasn't quite something I'd call "inspirational." " In fact, for someone new to the job force like I was, it was downright discouraging. "Always remember: No matter what your job is, you will always be dispensable." So I spun it. Not Just Another Brick In The Wall.
A World Gone Social
Advertisement
Learn how companies must adapt to survive.
Company
More Trending