Tue.Nov 06, 2012
Instagram's New Web Profiles: The Value for Brands
Mindjumpers
NOVEMBER 6, 2012
The 100 million strong photo-sharing community Instagram just launched web based profiles. It gives users access to their profiles through the web in a sleek yet oddly familiar Timeline-evoking design. Ironically, as Facebook is increasingly optimising for the SoLoMo future, Instagram is now working towards becoming more web-based. Seen from the user perspective. Business opportunities.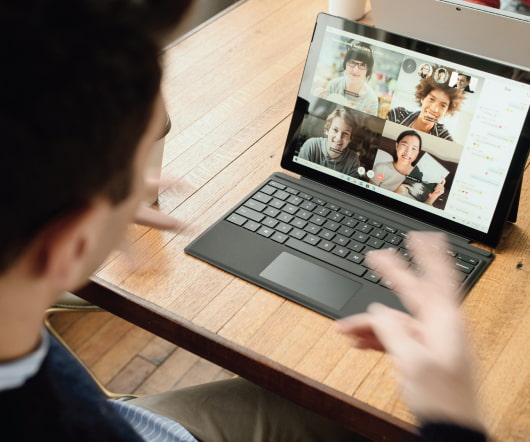 How to Utilize Technology to Become a People Person
Unspoken
NOVEMBER 6, 2012
"People person" is a phrase that will go down in history as one of the most overused by job-seekers. Most people can say that they have used the term when being interviewed for a new job. know I have. But what does it really mean in today's world, when we have been overwhelmed with technology and essentially encouraged to disconnect from face to face contact with others? There are a couple of answers to this question. The most obvious of course being to put the iDevice, laptop, or cell phone down and just connect with others on a basic level. Facebook. Match.com.
4 Tools to Streamline Your Social Media Outreach
Idaconcpts
NOVEMBER 6, 2012
Whether you're promoting a product, a service, or just trying to expand the audience for a post on your blog, social media has grown into a digitized word-of-mouth marketing platform that, when used correctly, can outcompete a billboard or an ad on television. When you really want to get the word out, spreading that news across Facebook, Twitter, Pinterest, and Google+ are the go-to mediums.
5 Lessons From the Best Example of Content Marketing Ever?
Convince & Convert
NOVEMBER 6, 2012
Marketers sometimes say things to me like, "Well, nobody in our industry is doing that kind of robust content marketing, so why should we start?" " Here's the deal. Your industry doesn't matter. What matters is that big companies are embracing big content, and in so doing they are changing the expectations of YOUR customers , whether you like it or not.
Social Media Automation 101
Advertisement
More Trending