Wed.Mar 02, 2011
Looking for info on social media consulting fees?
SocialFish
MARCH 2, 2011
If you're working on your social media budget for 2011, and looking for information on social media consulting fees, Mack Collier has a good updated list of  what social media consultants charge for various services. For example: - Comprehensive Social Media Strategy Creation, assuming limited outsourcing of content creation and/or ongoing training – $3,000-$15,000 a month for 4-12 months.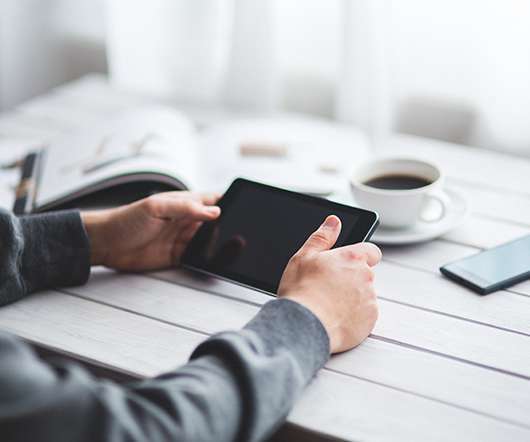 Facebook Commenting Platform: Pros and Cons For Businesses
Dave Fleet
MARCH 2, 2011
Facebook has announced a new version of its Comments Box plugin – its social plugin that enables Facebook-connected commenting on a website. In this post we'll take a look at some of the apparent benefits and risks of this new feature for businesses. Facebook's Comment Box plugin. Comments then stay sync'd between the two sites. What does this mean for my business? Cons. 1.
Facebook Is Sharing Your Home Address and Phone Number
Spin Sucks
MARCH 2, 2011
It's time to change your Facebook settings again. This time? Your profile. Good ol' Zuck , in an effort "to encourage users to be more liberal in sharing their data and online activity,  is going to be sharing your home address and phone number(s) with external sites. Yes, you read that correctly. Some of you are going to say that information is already publicly available.
Amazon.com: AK Stout's Review of Seth Godin's "Poke the Box"
Saying It Social
MARCH 2, 2011
I rarely read "this type of book. I'm skeptical of motivational hype with all the pom-pom waving, "What are you waiting for? type sentiments, but Poke the Box is different. First of all, it's only 85 pages – so skeptic or not, I highly doubted it would be the worst hour of my life. After reading just two pages, I knew I hadn't made a bad decision.
The Content Marketing Survival Guide: How to Navigate the Wilds of Social Media
Advertisement
Use this guide to inspire your creativity and ignite more successful and sustainable social media conversations.
More Trending