Mon.Jan 23, 2017
5 Highly Effective Hashtag Tracking Methods
Sprout Social
JANUARY 23, 2017
Hashtags are much more than just a way to make Tweets and Instagram posts more entertaining. You've probably seen your fair share of random hashtags thrown onto the end of Tweets and Instagram captions that seem to serve no real purpose. But when used correctly, hashtags can be one of the most effective ways to track your social media marketing campaigns, brand influence and a lot more. ASoUE.
The Brave New World of Crisis Communications
Spin Sucks
JANUARY 23, 2017
Crisis communications in our always on, online world is not a spectator's sport. Make sure you are prepared to respond when a crisis hits. The post The Brave New World of Crisis Communications appeared first on Spin Sucks.
#CMAD IS TODAY! Watch the Livestream!
SocialFish
JANUARY 23, 2017
Community Manager Appreciation Day is today!  We have a full lineup of sessions all viewable through the Twitter stream – follow along below and thank a community manager today! 10am Panel Discussion: Community, Technology & The Money Trail with Cesar Castro , Luke Sinclair , Joe Cothrel , and David Spinks (Session Sponsor: Salesforce Community Cloud). 45pm Wrap-up and The CMAD Cheers !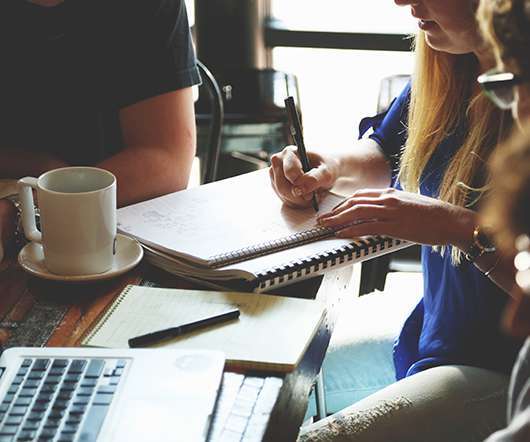 Twitter: 12 Million Inauguration Tweets Friday, 11.5 Million Women's March Tweets Saturday
SocialTimes Twitter
JANUARY 23, 2017
Twitter saw almost as many tweets about the women's protest marches in Washington, D.C., and throughout the country Saturday as it did about Friday's inauguration of President Donald Trump. The social network said in a Twitter Data tweet  Friday afternoon that 12 million tweets were sent that day related to the inauguration, peaking at 58,000 tweets per minute at 12:02 p.m. 12 million Tweets have been sent so far today related to the #Inauguration. Peaked at 58k Tweets sent per minute at 12:02pm EST. pic.twitter.com/bmqg1jdU8w. — Twitter Data (@TwitterData) January 20, 2017.
Social Media Automation 101
Advertisement
A beginner's guide to social media automation tools and getting automation right.
Social Media
More Trending