Wed.Dec 07, 2016
Three Productivity Tools that Will Change Your Life in 2017
Spin Sucks
DECEMBER 7, 2016
On the third day of Christmas, Spin Sucks gave to you, three productivity tools that will change your life in 2017. Gini Dietrich describes her must-haves, but also encourages you to stop by and add your two cents. The post Three Productivity Tools that Will Change Your Life in 2017 appeared first on Spin Sucks.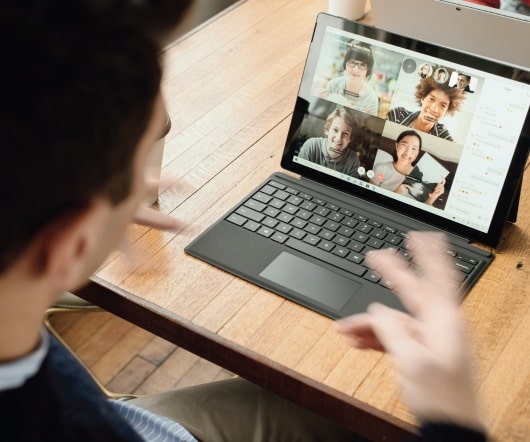 Sprout Social Named One of Glassdoor's Best Places to Work
Sprout Social
DECEMBER 7, 2016
We are excited to share that Sprout Social has been named one of Glassdoor's Best Places to Work in 2017, an honor based entirely on our employees' reviews of the company. The Glassdoor Best Places to Work list is released annually as part of Glassdoor's Employees' Choice Awards, and it is unique in that winners are determined based on feedback their employees have voluntarily and anonymously shared in Glassdoor reviews. This year, we are proud to be recognized among United States-based companies with fewer than 1,000 employees. Anonymous Employee, Sprout Social. love this company.".
When It Comes to Facebook Posts, Size Matters
SocialTimes Facebook
DECEMBER 7, 2016
A proven tenet of online publishing, it's been shown time and time again that long-form content drives more value than short-form content. Search-engine-optimization results are better. Conversion rates can be better, as can social engagement rates. Post type: Whether it's photos, videos or links, News Feed prioritizes the types of posts that a person interacts with most frequently.
7 Practical Tips for Social Media Success in 2017
Jenn's Trend
DECEMBER 7, 2016
It's the time of year when everyone starts making their predictions for 2017. In social media, we read list up on list of what will be new and what will die next year. Social Media digital marketing online marketing social media social media management social media strategy social media success social media trends
The Content Marketing Survival Guide: How to Navigate the Wilds of Social Media
Advertisement
Use this guide to inspire your creativity and ignite more successful and sustainable social media conversations.
More Trending
Creating a Communal Narrative: A Case for Skipping the Press Release
Waxing UnLyrical
DECEMBER 7, 2016
Guest Post by Rebekah Iliff. While there are still some valid reasons for creating and pushing out a press release over the newswire, it's far less necessary now than it used to be. Good reason: Press releases allow you to consolidate messaging and can act as true north throughout a PR campaign. This is especially useful for larger companies that require cross-functional input and approvals.