Mon.Feb 20, 2017
How to leverage social media to target local users and build brand awareness
SocialFish
FEBRUARY 20, 2017
It's no secret that social media's strength lies in the user data that it offers to marketers looking to better target their campaigns. . Sites like Facebook and LinkedIn are goldmines of user data!  Demographics and psychographics are just a few that you can use to better target local audiences and specific job titles. FACEBOOK : Lookalike Audiences. Select your ideal audience size.
How Videos Can Transform Your Content Marketing Strategy
ProBlogger
FEBRUARY 20, 2017
This is a guest contribution from Nathalie Cohen-Sheffer. From do-it-yourself tutorials to adorable animal clips, videos are a big part of our life – and business owners as well as bloggers are taking notice. Here are seven reasons why everyone needs to incorporate video into their marketing strategy, and the sooner the better. In fact, 1.47 It Increases Traffic. It's Motivating.
How to Do an Instagram Audit in 60 Minutes or Less
Sprout Social
FEBRUARY 20, 2017
Does your Instagram account need a boost? Have you gone months or even years without ever analyzing what's working and what's not? You're not alone. An Instagram audit might not sound like the most fun and exciting thing in the world, but it can help you out tremendously and uncover some interesting bits of information. Auditing your followers. Audit Your Content.
Social Media Automation 101
Advertisement
Social Media
More Trending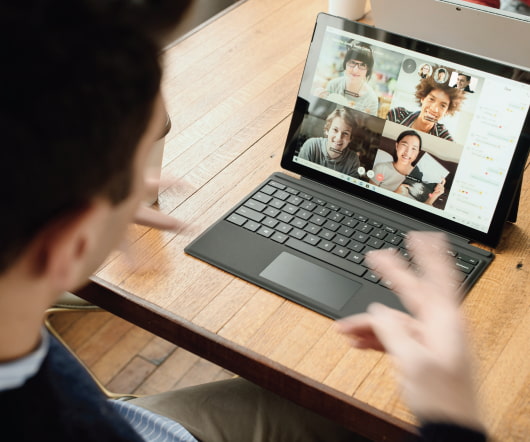 Your Google Searches May Be Used Against You, Artificial Intelligence Gets Smarter And More On This Week's CTRL ALT Delete Segment On CHOM 97.7 FM
Twist Image
FEBRUARY 20, 2017
Every Monday morning at 7:10 am, I am a guest contributor on CHOM 97.7 FM radio out of Montreal (home base). It's not a long segment - about 5 to 10 minutes every week - about everything that is happening in the world of technology and digital media. The good folks at CHOM 97.7 FM are posting these segments weekly on iHeart Radio , if you're interested in hearing more of me blathering away about what's going on in the digital world. The segment is called, CTRL ALT Delete with Mitch Joel. This week we discussed:  . Terry is away on vacation this week. Sitting in is Pierre Landry. Think about it.
How to Set up a Twitter Account, and Start Tweeting!
Devumi
FEBRUARY 20, 2017
Ever since its launch in 2006, Twitter has become an important marketing platform for companies as well as their brands. Today, businesses that haven't already done so are advised to get onboard and start tweeting as early as they can. To make the most out of Twitter you need to start with a well-built account. […]. The post How to Set up a Twitter Account, and Start Tweeting!
Organic Reach Shows Signs of Life | Social You Should Know
Ignite Social Media
FEBRUARY 20, 2017
Although we all thought Facebook organic reach to be near dead, we're starting to see the first signs of improvement in years. Is Organic Reach Improving? Our analysts here have studied organic Facebook reach since we opened our doors here nearly 10 years ago. Nearly every time we studied organic reach, we reported declines. Pinterest adds 3 New Features to Improve Search, Discovery.