Thu.Sep 29, 2016
Jeff Esposito
Your Job isn't Your Job Description
Spin Sucks
SEPTEMBER 29, 2016
Do you know what your job description is? Corina Manea argues your job isn't your job description, but what you make of it. She goes on to explain why. The post Your Job isn't Your Job Description appeared first on Spin Sucks. Comments I especially agree with the "be flexible"! I've worked with. What FitBit Can Teach You About Accountability.
The Beatles Approach to Client Service
Spin Sucks
SEPTEMBER 29, 2016
If you approach client service like you're the Beatles of the agency world, you will have far happier and loyal fans who recommend you far and wide. The post The Beatles Approach to Client Service appeared first on Spin Sucks. Related Stories Cultivate a Culture-Driven Customer Experience Four Things Your Public Relations Clients Want Right Now The Client Service SOAP Note.
Here's How Your Employees Can Amplify Social Media Content
agora pulse
SEPTEMBER 29, 2016
To amplify your social media content, enlist the help of your greatest asset—your employees. Don't miss out on this big opportunity. Encourage and train them how to represent your brand. Here are five tips to get you started. 1. Spread Brand Culture. Perception is everything in business. How your brand looks can determine whether consumers purchase your products or not. Image Source.
What Snap Inc. Means for Marketers
Ignite Social Media
SEPTEMBER 29, 2016
Talk about some big news this past week on the social media stage. Snapchat has changed their name to Snap Inc. and released their first hardware product called "Spectacles". Big moves for a fairly new social platform! But what do these moves mean for marketers? Let's find out. What are Spectacles? For starters, let's look at Snap Inc.'s first ever hardware product, Spectacles. good move? Snap Inc.
The Content Marketing Survival Guide: How to Navigate the Wilds of Social Media
Advertisement
Use this guide to inspire your creativity and ignite more successful and sustainable social media conversations.
Social Media
Facebook Tests Tagging Products on Pages With Catalogs, Shop Sections
SocialTimes Facebook
SEPTEMBER 29, 2016
Facebook is testing a feature giving page administrators  the ability to tag products in photos, videos and posts on their pages. Page admins: What do you think? Thank you to Abs Elmaz  of Social House Media  for the tip and screenshots. eCommerce Facebook Abs Elmaz page administrators Pages Photos Product Catalogs Shop Social House Media Tag Products Tagging Videos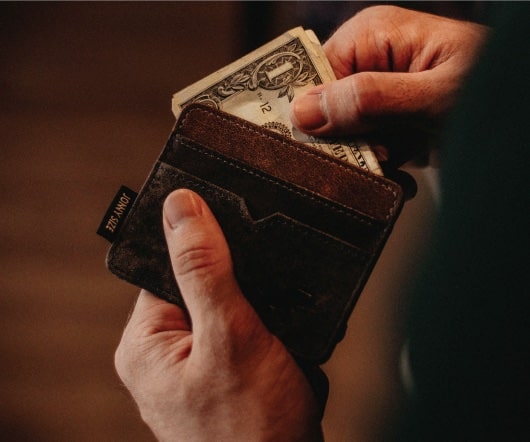 More New Features for Facebook's Analytics for Apps
SocialTimes Facebook
SEPTEMBER 29, 2016
Facebook released more new features for its Analytics for Apps : support for web analytics, improved cross-device analytics, user properties and updated sharing insights. The social network introduced Analytics for Apps at F8 in March 2015 , and updates have included the addition of custom audiences and lookalike audiences  last October and a long list of new features  earlier this month: people insights, push notifications, in-application notifications, sharing insights, breakdowns, improved event trends and an app events export application-programming interface.
PB155: 5 Tips from Full Time Bloggers
ProBlogger
SEPTEMBER 29, 2016
The 5 Top Tips from Full Time Bloggers. Today, I want to give you some advice. It's not advice from me. It's advice from about 50 full-time bloggers that I surveyed about two years ago. . I was testing a survey software, and I sent the survey to some bloggers that I knew. asked all of them one simple question. In Today's Episode 5 Tips from Full Time Bloggers. Just be you. Speak in your own voice.