Trending Articles
The PR Industry is Full of Spin Doctors and Liars
Spin Sucks
DECEMBER 6, 2016
On the second day of Christmas, Spin Sucks gave to you: Two lies told consistently about the PR industry and what to do about it. Gini Dietrich outlines an approach to take that will fight the perception people have of us. The post The PR Industry is Full of Spin Doctors and Liars appeared first on Spin Sucks.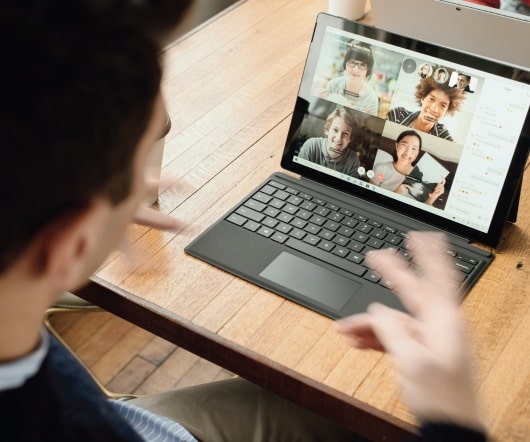 Sprout Social Named One of Glassdoor's Best Places to Work
Sprout Social
DECEMBER 7, 2016
We are excited to share that Sprout Social has been named one of Glassdoor's Best Places to Work in 2017, an honor based entirely on our employees' reviews of the company. The Glassdoor Best Places to Work list is released annually as part of Glassdoor's Employees' Choice Awards, and it is unique in that winners are determined based on feedback their employees have voluntarily and anonymously shared in Glassdoor reviews. This year, we are proud to be recognized among United States-based companies with fewer than 1,000 employees. Anonymous Employee, Sprout Social. love this company.".
When a Tree Inspires You
Ari Herzog
DECEMBER 2, 2016
And the boy loved the tree — very much. And the tree was happy. – Shel Silverstein. photographed this tree on December 2, 2016. It's easy to stare at this tree as it stands less than 200 feet in front of me. It's easy to ask aloud, "How old are you?" " and "Do you miss your leaves?" " and "What's your favorite memory?"
The True Value of Storytelling: Nail your Brand Narrative
Waxing UnLyrical
NOVEMBER 30, 2016
Guest Post by Matt Press. trillion ads are shown online every year. The statistics look impressive – but did they make you feel anything? Probably not. Chances are that most people reading this article will have forgotten those numbers by the time they reach the conclusion. The reason is that numbers look great on PowerPoint presentations … but they aren't memorable. Guinness.
The Content Marketing Survival Guide: How to Navigate the Wilds of Social Media
Advertisement
Use this guide to inspire your creativity and ignite more successful and sustainable social media conversations.
More Trending